Choosing a method that is suitable for you
Choosing the right method of contraception for you involves considering a number of aspects of your life stage and lifestyle. It's normal to change your birth control method as your priorities change and also as your body changes over time. Here you will find information on the different types of contraception available and some ideas on how to think about choosing what will suit you best.
All you need to know about your period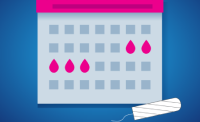 Even if you get your period every month, how much do you really know about periods?