For over 35 years we have helped millions of women across the globe to manage their reproductive health. We recognise our role in society to reduce our environmental impact and our sustainability objectives are at the heart of our daily business strategy to reduce the footprint of our business and to drive a positive impact on society.
Environmental sustainability
We are committed to reducing the environmental impact of our products whilst maintaining the accuracy and high-quality expected of Clearblue® tests.
What we've already achieved…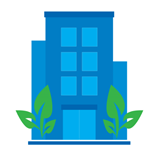 Our Clearblue® Innovation Centre in the UK uses 100% renewable energy and sends zero waste to landfill.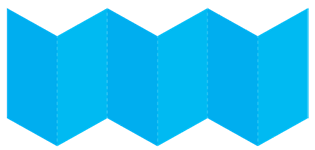 Clearblue® product leaflets are made from 100% recycled paper.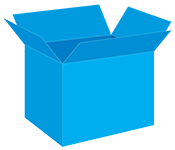 Clearblue® shipping cases are made from 100% recycled pulp.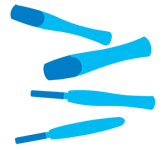 We are looking into sustainable projects and initiatives such as reducing non-recyclable plastic components in our tests. To date we have changed the product caps on many of our pregnancy tests from non-recyclable to widely recyclable plastic (Polypropylene).*
*Recyclable where local facilities allow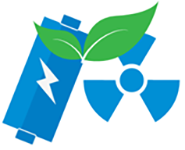 We continue to meet key environmental regulations such as REACH & RoHS, EU Battery Directive & WEE.
Designing for the future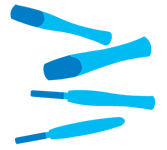 We have set an objective to reduce the amount of plastic in our tests by 10% in all new products.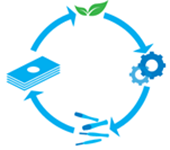 Just as we have led the way in technical product development to date, we continue to invest in new technologies and materials to transform the products of tomorrow, and reduce the environmental impact of our tests.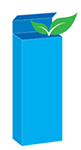 We are working to remove plastic overwrap in our product cartons by 2025.

We encourage employees to take sustainable actions in their day-to-day life. We support "One tree planted" a non-profit environmental tree planting association which plants one tree per sustainable action taken by employees.
"One Tree Planted" is a non-profit charity focused on global reforestation. Their mission is to make it simple for anyone to help the environment by planting trees: One dollar = One tree. They plant all over the world helping with restoration of trees from forest fires and floods as well as creating jobs, building communities and protecting habitats for biodiversity.
Social Responsibility
We recognise the unique relationship Clearblue® has with women at a life-changing and emotional time.
Supporting charities working to improve maternal and infant health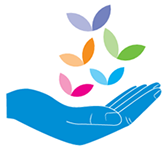 We strongly believe in supporting research and education in the area of reproductive health. As well as publishing our own research, we support initiatives with established NGOs.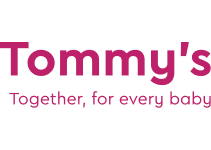 We partnered with Tommy's, a UK charity researching miscarriage, stillbirth and premature birth, for their 'Planning for a pregnancy campaign'.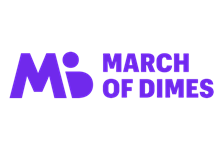 We have partnered with March of Dimes since 2017. This is a US-based charity working in the areas of prenatal health, labour, premature birth, complications of pregnancy, and infant health. They work to educate the public and medical professionals about best practices; support lifesaving research; provide comfort and support to families in NICUs; and advocate for mums and babies.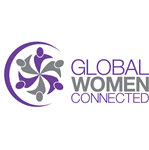 We collaborated with globally renowned partners including UCL and the British Fertility Society to launch a fertility awareness campaign dispelling common fertility myths. The campaign was presented to the European parliament on 5th November 2019.
Making pregnancy test results accessible to more women
Globally, we serve more women in more countries than any other pregnancy test brand.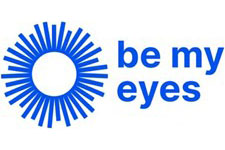 We believe pregnancy test results should be accessible to everyone, so we recently established a relationship with Be My Eyes to enable blind women to be the first to receive their Clearblue® pregnancy or ovulation test result. Be My Eyes is an app for iOS and android that connects blind and low vision users with sighted volunteers and company representatives through a live video connection.
Doing sustainable business
Our 5 business values form the basis of our company culture.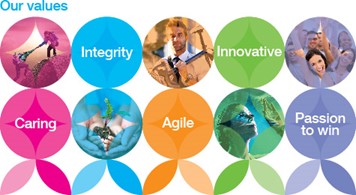 An ethical business
Our Business Conduct Manual sets out the core ethical and legal principles that underpin the way in which we do business. This includes our commitment to ensuring fair, ethical and safe working practices within our supply chain and a requirement that our principal suppliers do not engage in or support the use of slavery, child labour, forced or compulsory labour, or human trafficking.
Preventing bribery and corruption
We comply with international Anti-Corruption Laws including the UK Bribery Act (2010), the OECD Convention and the U.S. Foreign Corrupt Practices Act (1977).
Providing excellent quality products
We are committed to providing safe, effective healthcare products that meet women's needs whilst striving to deliver a superior user experience and unsurpassed levels of quality, performance and design.
Clearblue products are regulated in Europe by authorities acting under the European in vitro Medical Devices Regulations (2017/746) and the European in vitro Diagnostic Medical Devices Directive (98/79/EC), US FDA under the Code of Federal Regulations (CFR), and globally by country specific regulatory authorities including Health Canada, Australian Therapeutic Goods Administration, Japan's Pharmaceuticals & Medical Devices Agency and ANVISA in Brazil. The laws and regulations enforced by these national regulatory bodies are intended to ensure that medical devices are safe and effective and that these products are honestly, accurately and informatively represented to the public. SPD adheres to these practices through implementation of the Medical Device Single Audit Program (MDSAP) which entails a single regulatory audit to satisfy the relevant requirements of the regulatory authorities participating in the program.